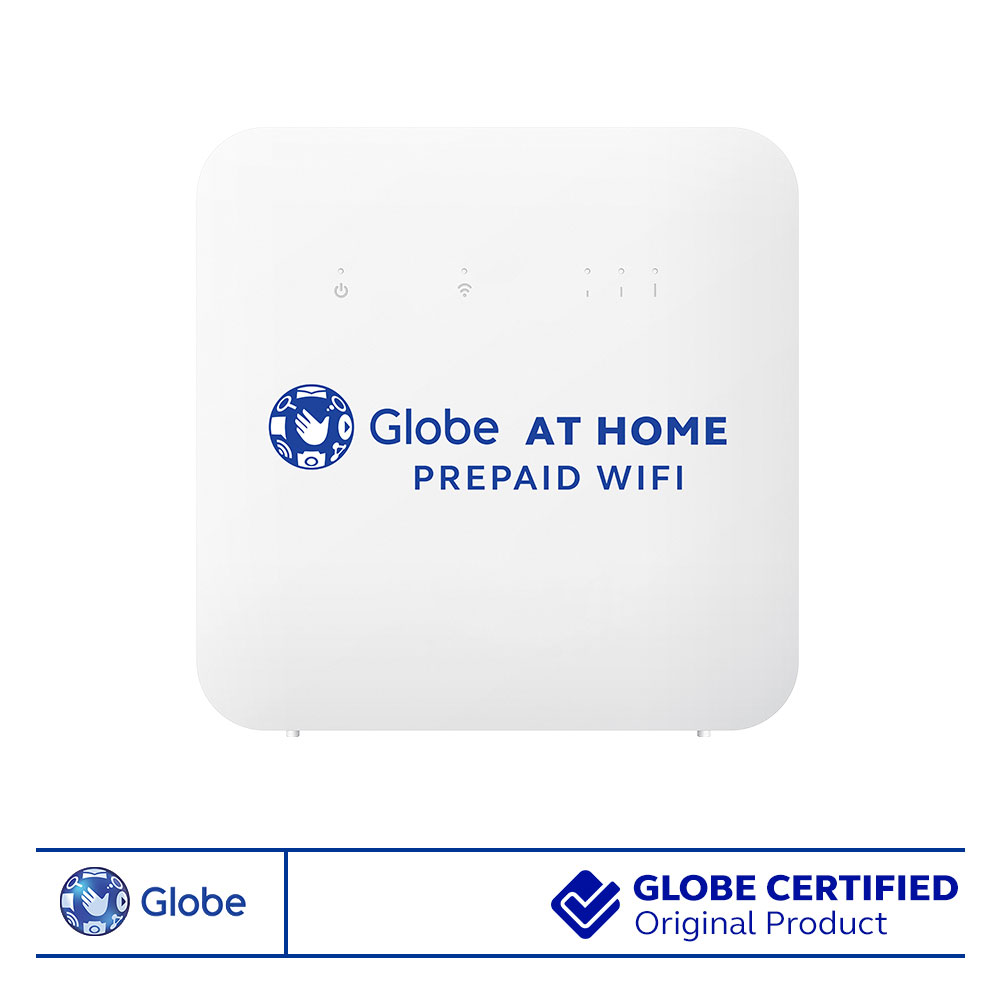 Globe At Home Prepaid WiFi with FREE 10GB Data
Product Code:
Globe At Home Prepaid WiFi
Product Description
Free 10GB data for you - Get more out of your new prepaid WiFi device! It comes with free 10GB worth of data so you can surf away at home instantly.
Enjoy stronger connections - Get 50% stronger WiFi coverage versus MyFi*. Surf, watch, listen, and play to your heart's content!
Easy to install and no monthly fee - Simply plug your device in and enjoy WiFi at home! Pay only for the data that you want to consume, whenever you want.