WIKO T10 2GB+64GB
Product Code:
WIKO T10 2GB+64GB
Product Description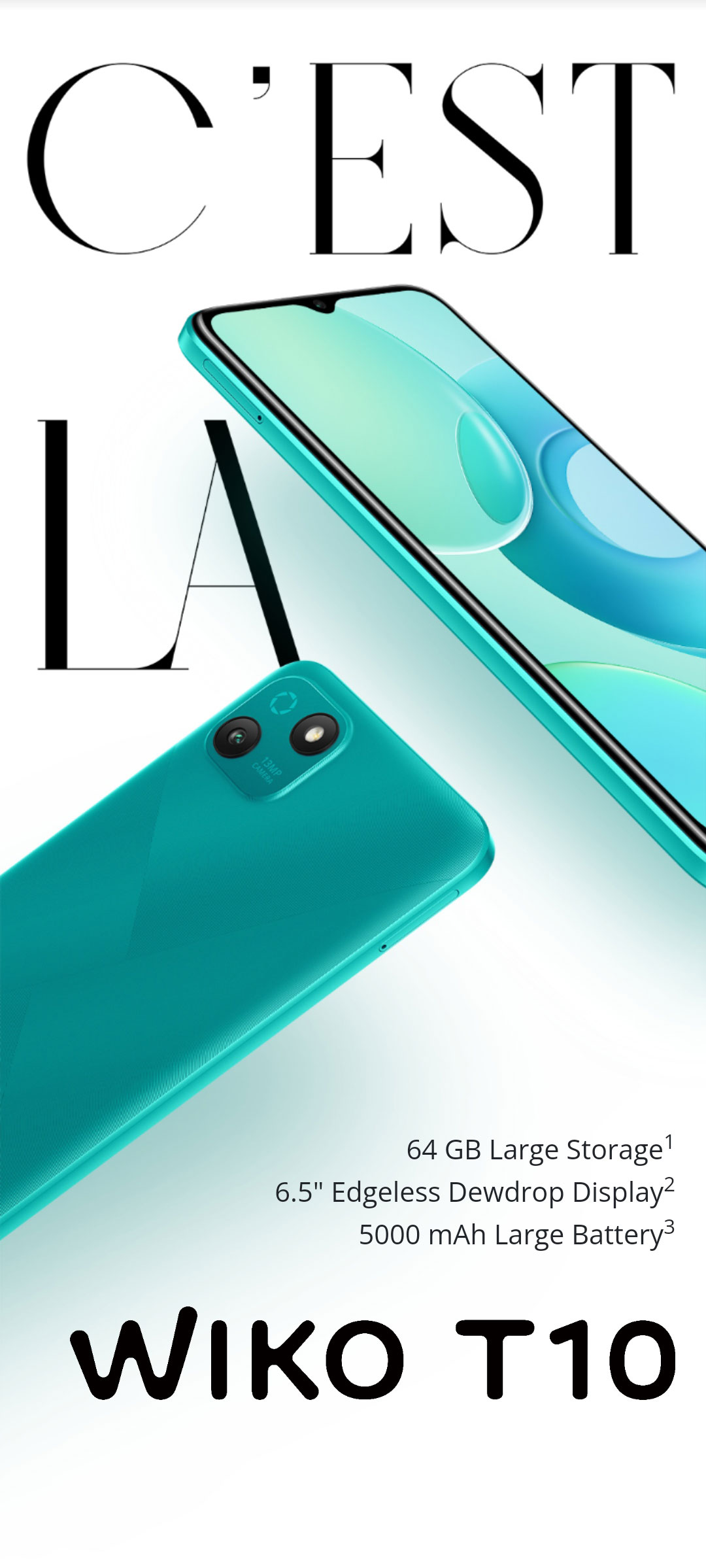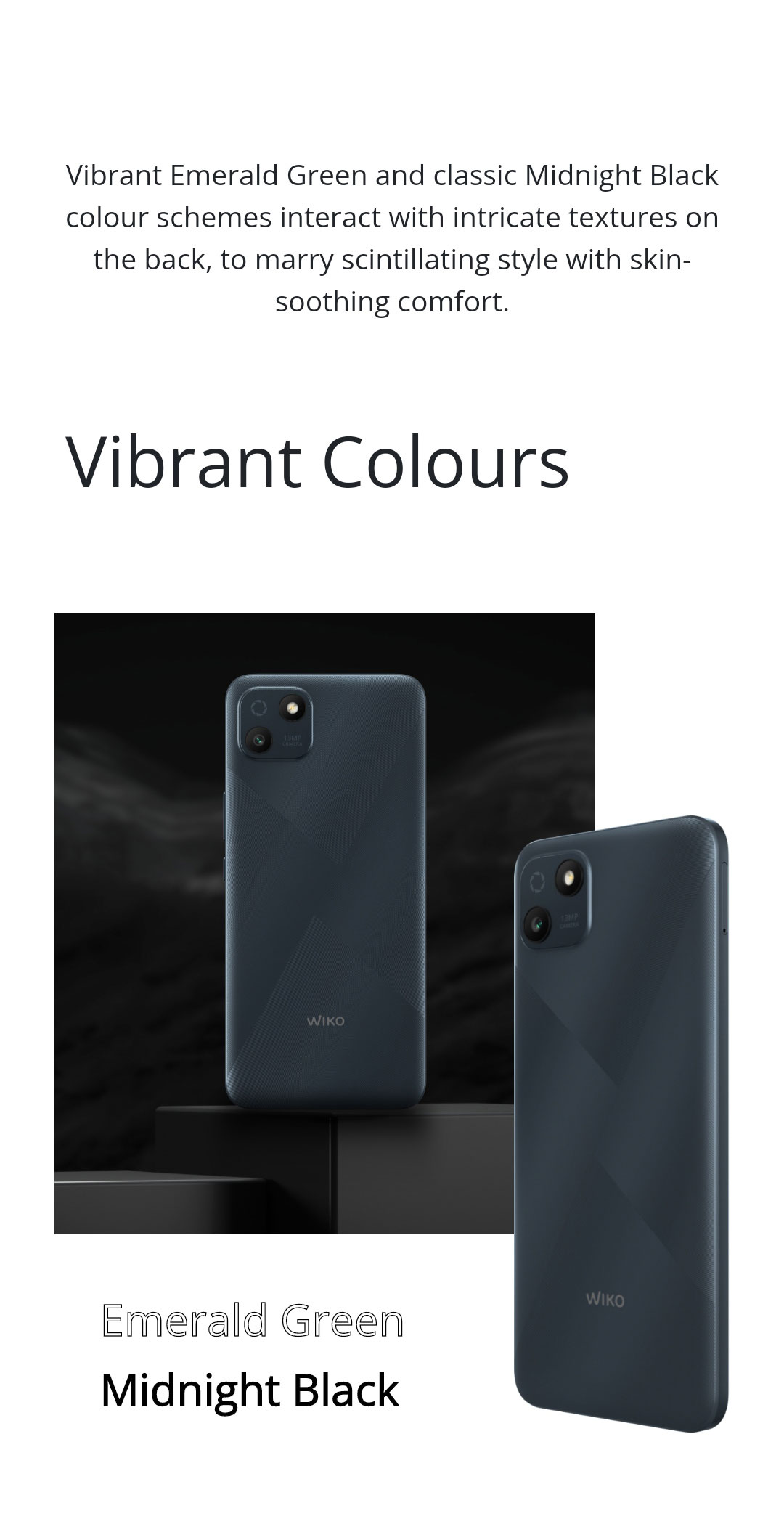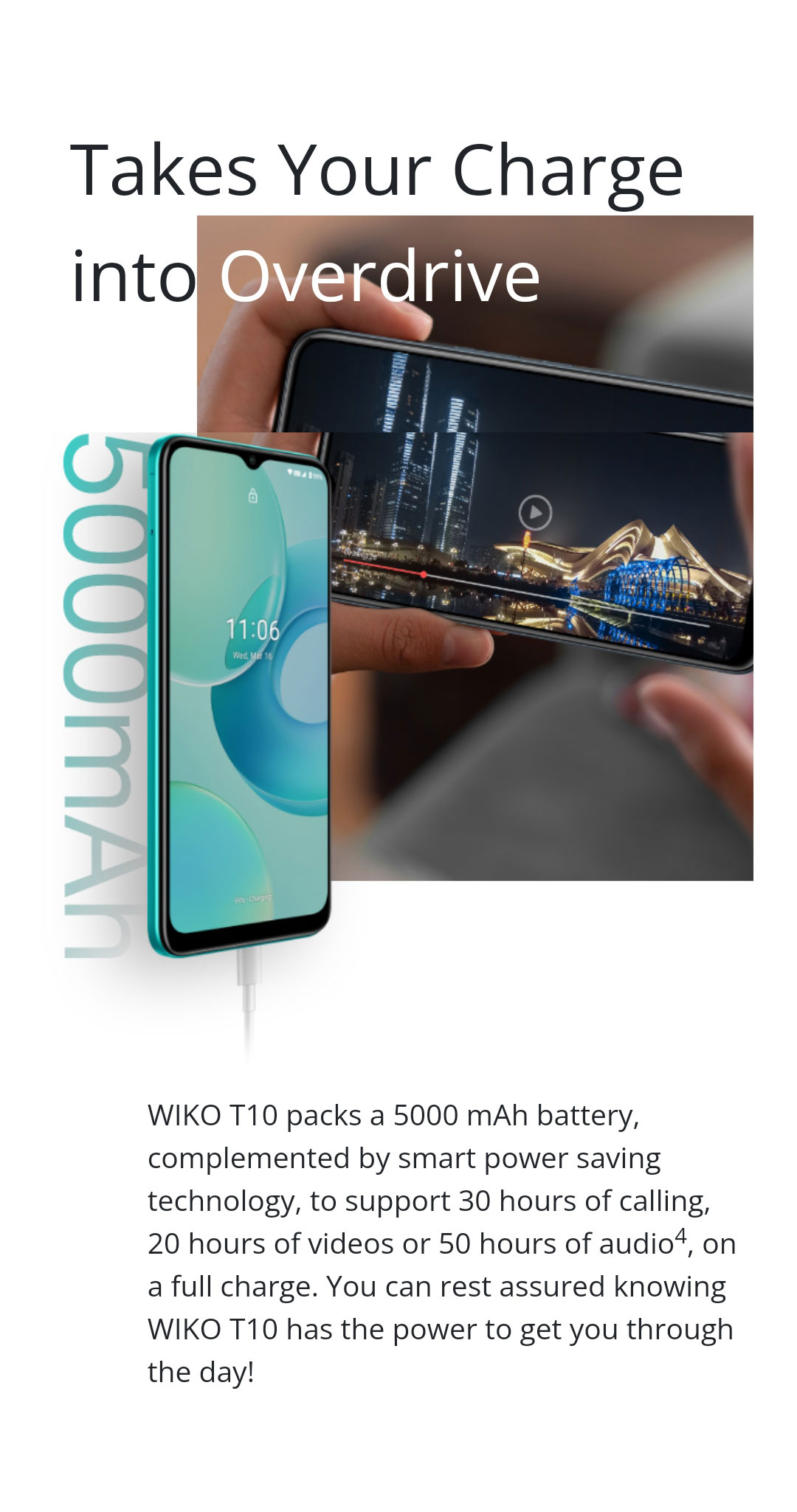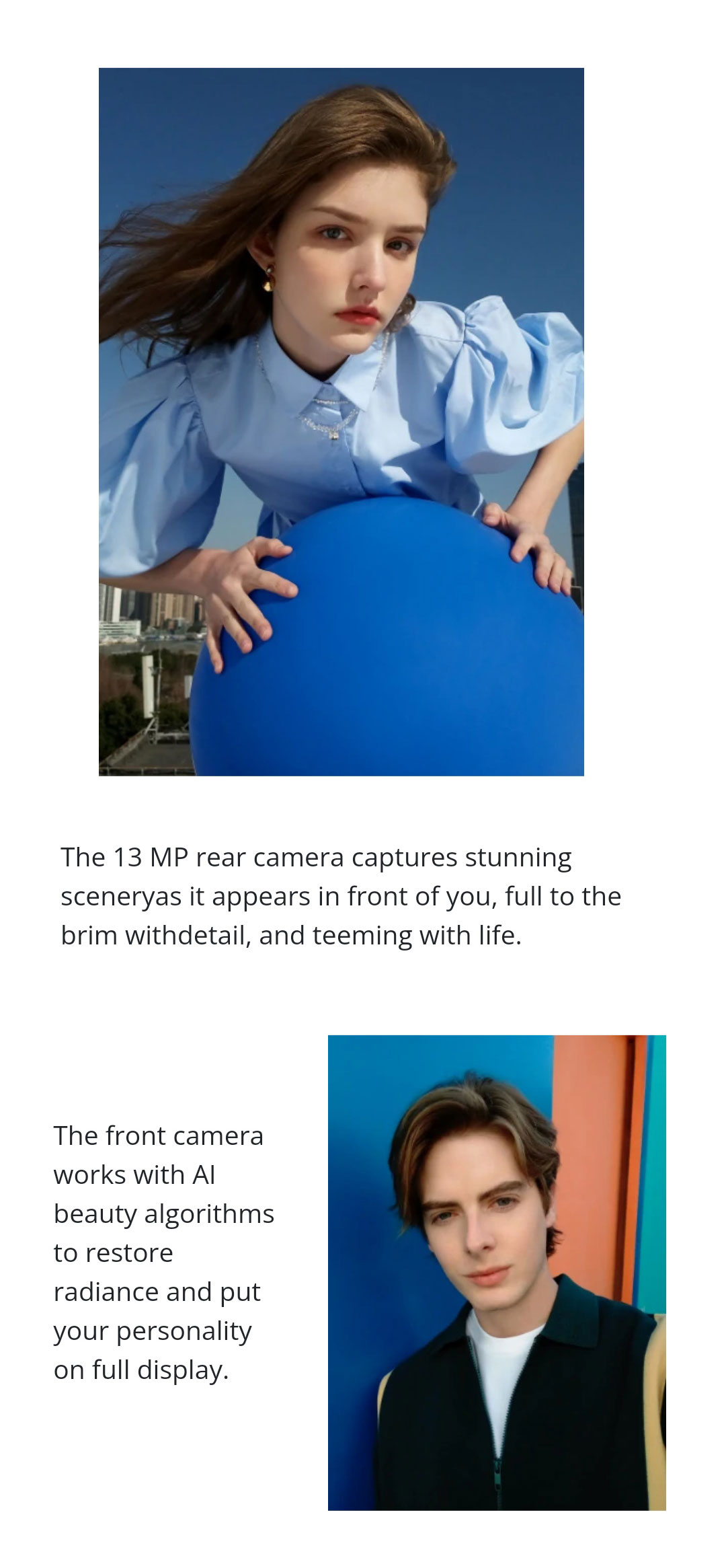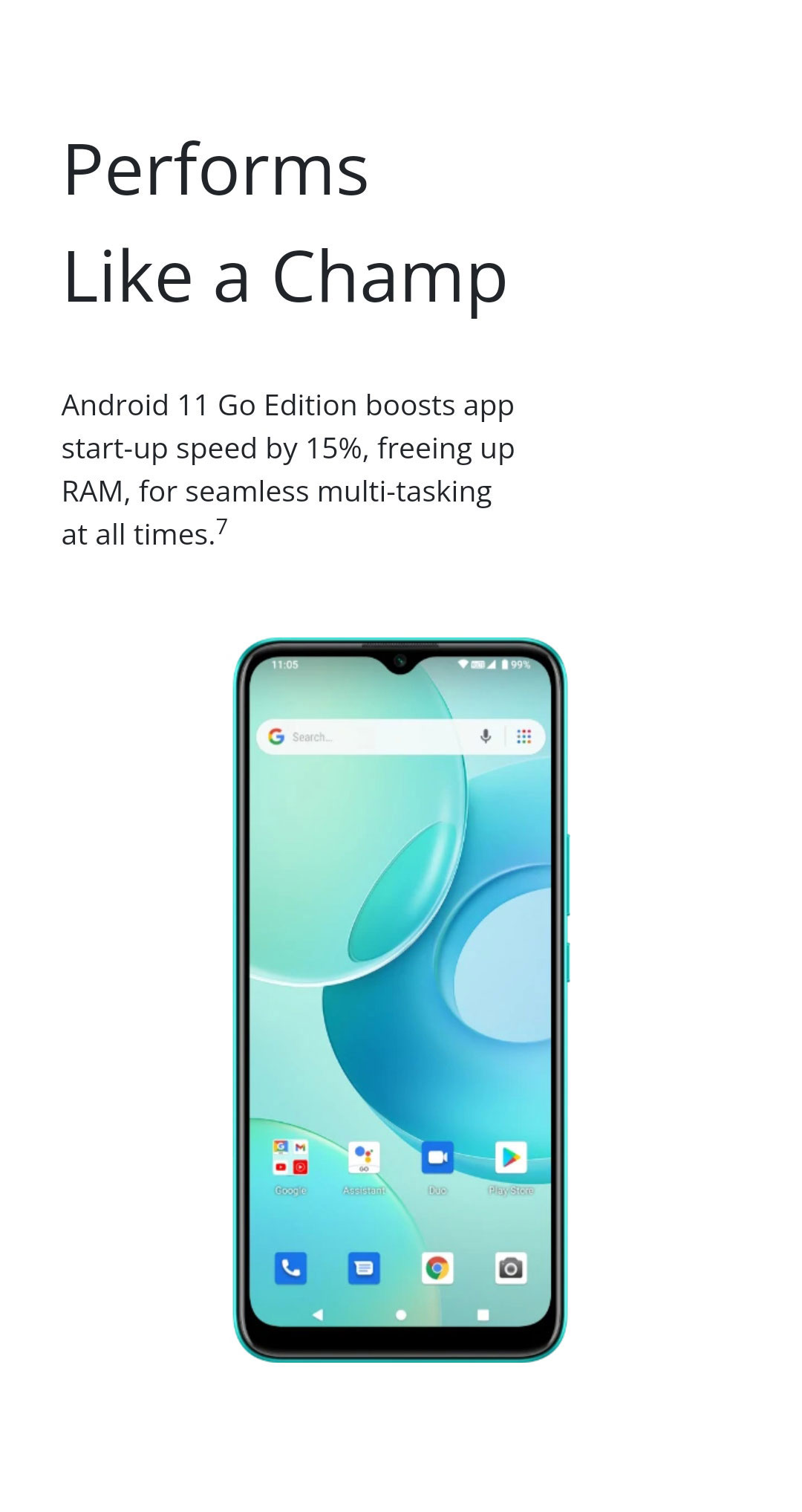 1. Preinstalled software takes up some space, so usable storage may be less than indicated here.
2. The display is designed with arc corners. When measured in a standard rectangle, tne diagonal length of the display is 6.5 inches (actual visible area is slightly smaller).
3. Typical value is 5000 mAh.
4. Data comes from internal lab tests.
5. Screen-to-body ratio calcolation: AA area/front TP area. Actual measurements between individual products may vary. All specifications are subject to the actual product.
6. This product is not intended for medical use, all the features are designed neither for medical use nor diagnosing, treating, curing or preventing any disease.
7. Data comes from Android official website.